Microneedling
MICRONEEDLING is an anti-aging, bio revitalise and rejuvenating procedure that stimulates collagen production.It allows better absorption of cosmetically active substances.
Microneedling is a minimally invasive procedure that aims to treat scar tissue, wrinkles, hyperpigmented skin, scarring, and large pores by increasing collagen production.
Microneedling involves using fine needles to create hundreds of tiny, invisible puncture wounds in the top layer of skin.
This treatment stimulates the body's natural wound healing processes, resulting in cell turnover and increased collagen and elastin production, therefore reversing as well as preventing signs of aging.
Microneedling works by making controlled micro-injuries in your skin, which your body will then heal while producing collagen. More collagen means, smoother and younger-looking skin.
It allows better absorption of cosmetically active substances.
With this effective procedure based on fine needle penetration, which can be precisely control the perfect needle depth to achieve fantastic results.
Microneeling is suitable for men and women of all ages.
*Results include:
*Skin is Smoother and more radiance
*Skin hydration increased
*Skin is tighter and lifted
*Wrinkles soften
*Fine lines diminished
*Pigmentatation reduced
*Improves scars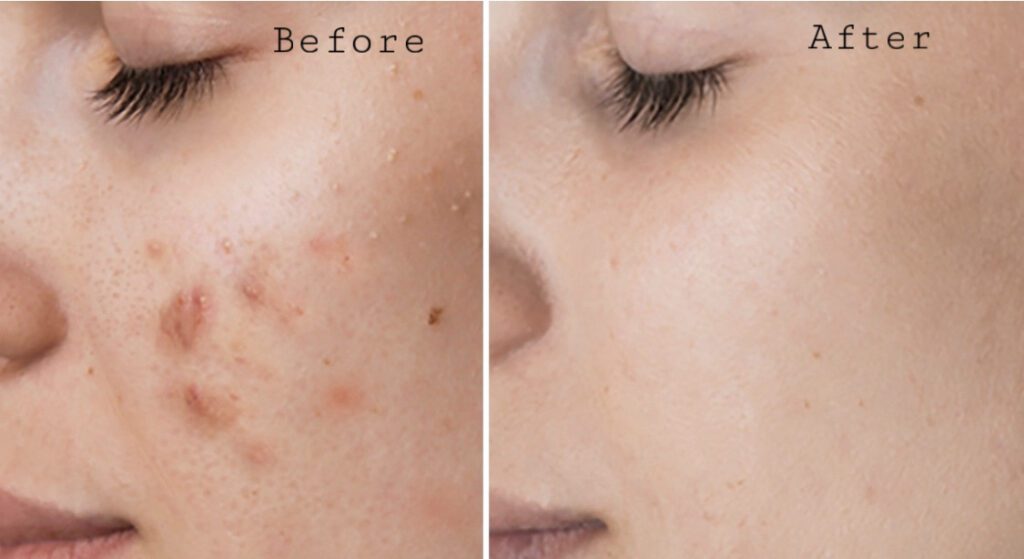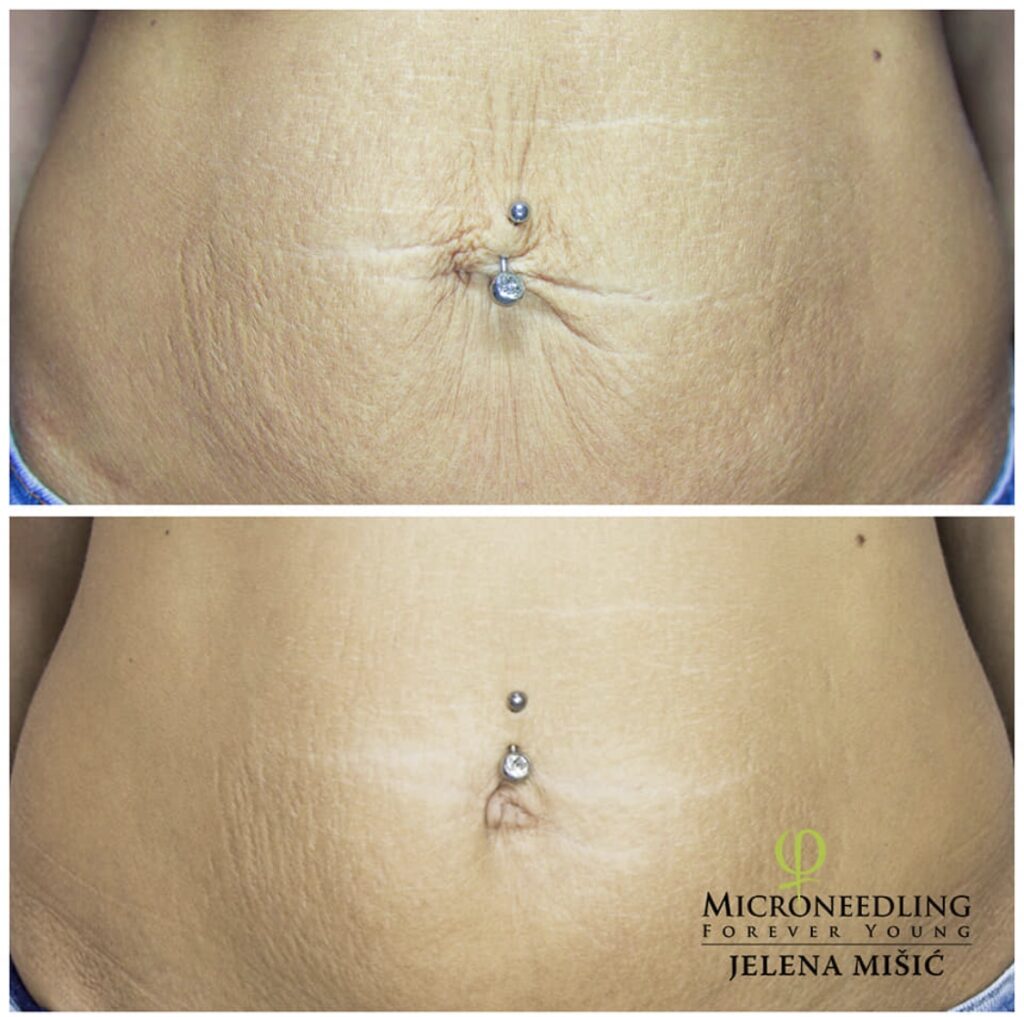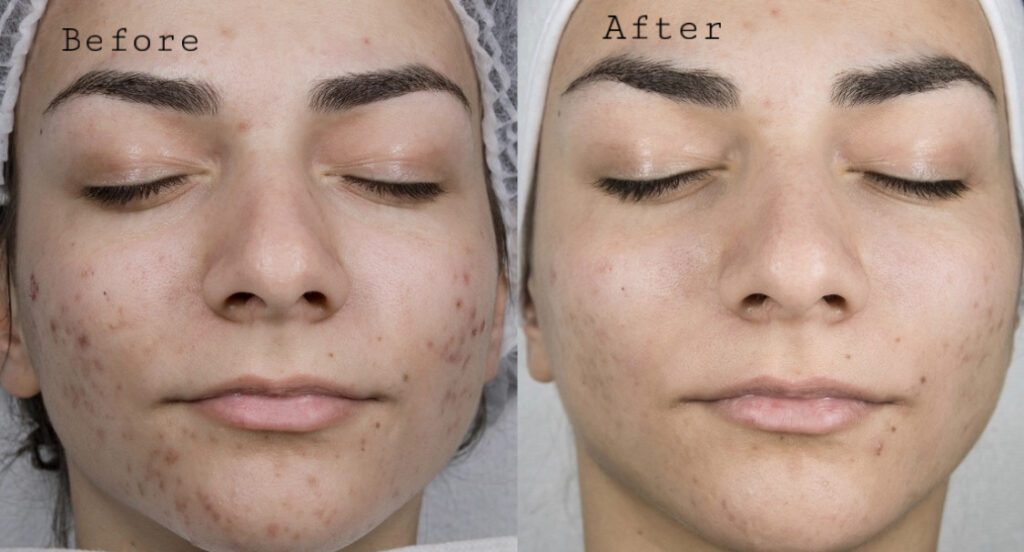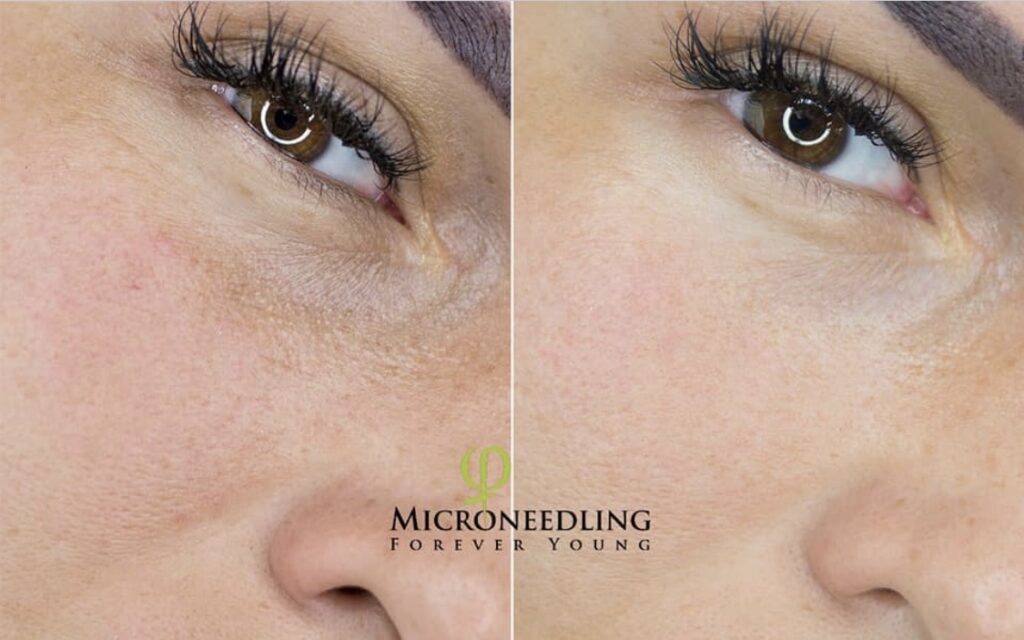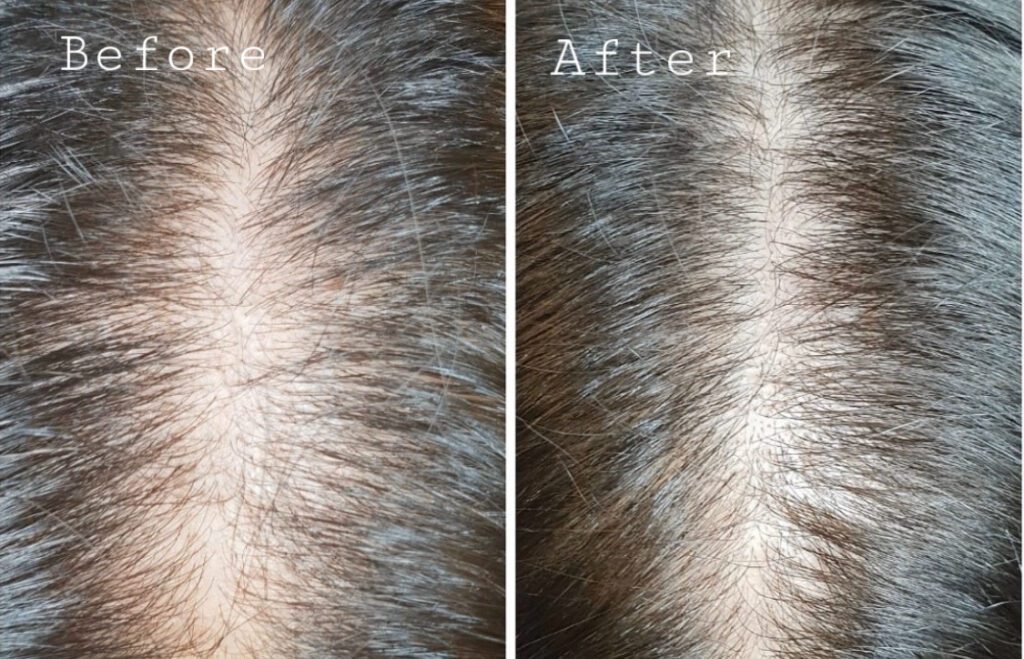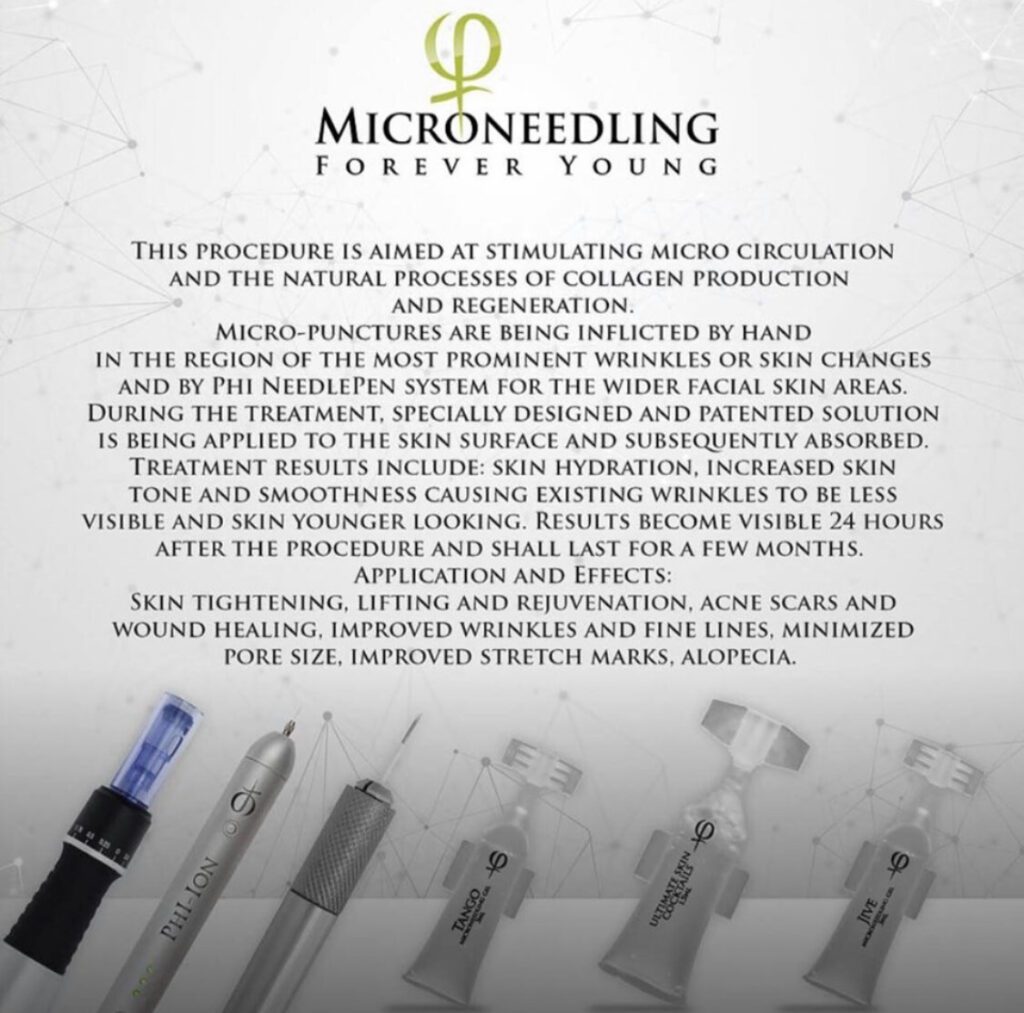 What will I look like afterwards?
You may look slightly pink/red, areas that have been targeted may be more red, but this will quickly subside. Areas of scarring may be slightly swollen and may take a day or two to recover.
It is recommended to leave the skin clear of make-up for as long as possible, preferably overnight.
If you need to disguise redness, please only use mineral make up. You may experience some peeling and this is very normal, it is the dehydrated skin leaving the stratum corneum (outer most layer).
Contraindications
The following contraindications will temporarily postpone the treatment:
• Cold, feverish infects and infections diseases
• Influence of alcohol or drugs
• Acute herpes simplex
• Allergic conjunctivitis
• After a chemotherapy or radiation therapy (Recommendation : one year waiting time)
• Sugaring or waxing
• Permanent Make-up
• Dermal Fillers(should wait 3 weeks post filler)
• Botox clients should wait 2 weeks post Botox treatment.
Contraindications
Treatment shall NOT BE performed when the following contraindications exist:
• Skin disease (rosacea, inflammatory acne, neurodermatitis, psoriasis)
• Intake of Isotretinoin (medication for acne)
• Skin cancer
• Hemophilia(blood disease) as well as intake of Macumar or other blood thinning drugs
• Intake of antidepressants(even homeopathic, "St John's wort")
• Diabetes
• HIV
• Disorder of the commence system
• Hepatitis
• During pregnancy, while nursing.
Microneedling Phibright 
 Microneedling Phibright is an upgrade of the Microneedling technique that enables personalized treatments adapted to individual needs of different skin types and conditions. 
***PhiBright Serum Set allows you to create personalized cocktail for each client according to the skin type, skin condition and different skin problems such as acne, scars, hyperpigmentations, dark circles etc. Phi Bright Serums contain a special complex Brightenyl whose main active ingredient, diglucosyl gallic acid, represents a new generation of skin-activating substances that are activated on the skin through the action of natural bacterial flora. This complex restores a perfect and even skin tone by blocking the process of melanogenesis at several levels, thus controlling skin darkening and reducing hyperpigmentation. It also protects the skin and has a soothing effect, reducing redness. The active complex of African birch extract (Anogeissus leiocarpa), in addition to its antioxidant effect, helps vitamin C to reach fibroblasts - the site of collagen synthesis. This serum applied by the needling technique accomplishes exactly what the skin needs most - deep nourishment and long-term stimulation of natural regenerative abilities. Unlike many other preparations containing silicones, mineral oils and pigments and only have an effect on the surface appearance of the skin, Phi Bright achieves its effect in a completely natural way, deeply enriching the skin with essential nutrients. Due to its soothing properties, this serum is even suitable for sensitive skin prone to redness. The result is even and radiant complexion, healthy skin, without the use of harmful ingredients.
***PhiBright Treatment – We approach the calculation and getting the appropriate serum by consulting with the client first and determining the skin diagnosis based on phototype, skin type, skin conditions, presence of hyperpigmentation, presence of sebum and impurities on the skin, presence of scars, depth of wrinkles, visible dark circles, factors that affect the skin condition and lifestyle of the client. We put all gathered information about the client's skin into the PhiBright app and we get an extremely precise and correct calculation, as well as the quantity of the serum that has to be applied and combined so that we can get the best and appropriate results. A palette of 15 different PhiBright serums enables personalized treatment of each client and an individual approach depending on the client's skin type and condition!
***What is  Microneedling?
Microneedling is a very simple, safe, efficient and minimally invasive therapeutic technique. Initially it was used to rejuvenate the skin. However, it is now used for a very wide range of indications, including wrinkles, dehydrated skin, oily and problematic skin, hyperpigmentations, scars, enlarged pores, acne scars, stretch marks, alopecia … The working principle of this technique is based on the fact that the creation of a microchannel causes a controlled skin injury with a minimal damage to the epidermis. The skin is perforated with micro needles with minimal invasiveness and pain and invisible microchannels are created in the surface layer of the skin as waterways of transport within the skin. Creation of microchannels has multiple effects: they stimulate the production of collagen in the skin, stimulate neovascularization or allow transepidermal application of the products directly into the dermis. After the treatment, the client is issued with a special kind of aftercare product followed by a detailed use instruction.
***For full effectiveness of the treatment, the use of the above described serums solution and aftercare cosmetic products are mandatory. Proper aftercare products application is of great importance.
***After the procedure, the skin will be red and flushed on appearance in a similar way to a moderate sunburn. The client may also experience skin tightness and mild sensitivity to touch on the area being treated. This will diminish greatly after a few hours following the treatment and within the next 24 hours the skin will be completely healed. After 3 days most visible erythema will be absolved.
***PhiBright Advantages
Treatment results include: skin hydration, increased skin tone and smoothness causing existing wrinkles to be less visible and skin younger looking, removal of pigmentations, enlarged pores, acne scars, stretch marks and scars. The treatments are done in series and there are visible results after each treatment. The recommendation is to do it in series from 3 to 6 treatments, with 2-4 weeks gap between each of them. The results last from 6 months, very often even longer. After that period, the whole series of 3 to 6 treatments can be repeated or one treatment can be performed on a monthly basis.